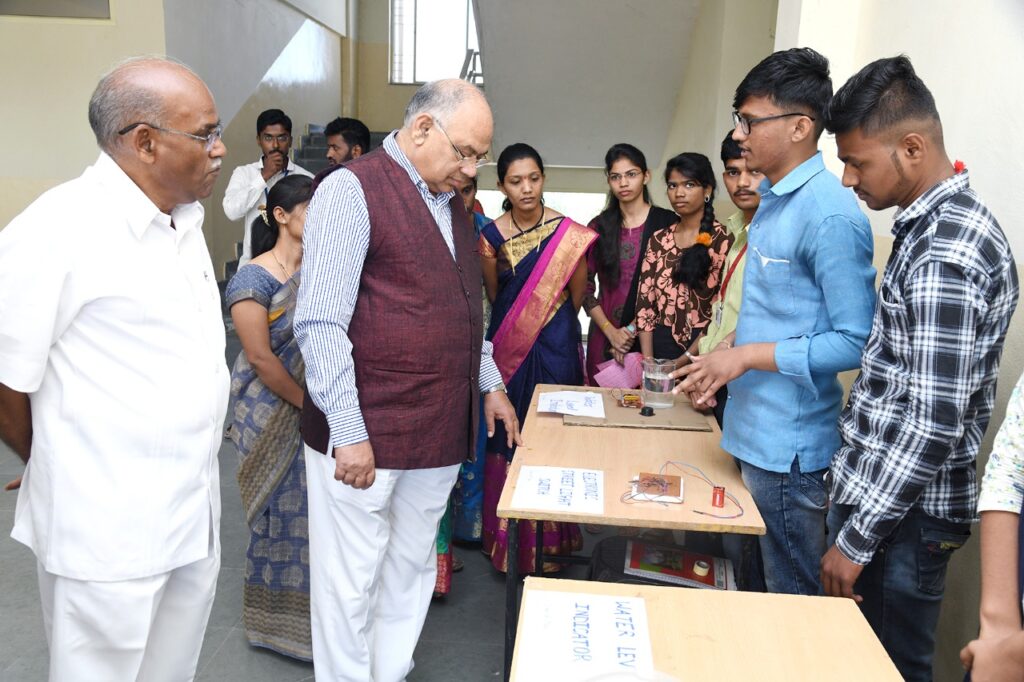 Introduction
The department was established in 2009. The department offers undergraduate (F.Y.& S.Y.) programs in physics. The department has been working efficiently & effectively in a progressive way since academic year. The role of the department in higher education is not restricted to teaching of university programs only. Through the no. of practices of our department, sincere effort is made for the moral & intellectual development of students & make them responsible citizens of India. The students are hardworking & have passed with higher rank in internal & university exams. The department has a well equipped & efficiently maintained laboratory for practical. The department plays protective role in creating awareness about value of education in drought & rural area. The department always tries to be competent in every scenario.
Courses
In academic year 2019-2020
First Year of B.Sc. 90
Second Year of B.Sc. 45
Actives 
Prof. S.D.Abak & Prof. P.B. Lande are the teaching faculty members of the department. On the occasion of National Science Day the department and science faculty of our college organize science exhibition & no.of  students are actively  participated in exhibition . 
Under the guidance of Prof. S.D.Abak & Prof. P.B.Lande there are 4-5 electronic equipments are made & presented & got prize for this in exhibition in our college. 
On National Science Day department arrange an educational tour & visit GMRT( Giant Metrewave Radio Telescope) center .
'Wireless drip irrigation' project made physics dept. at MGP college for project exhibition on science day 2020 programme.