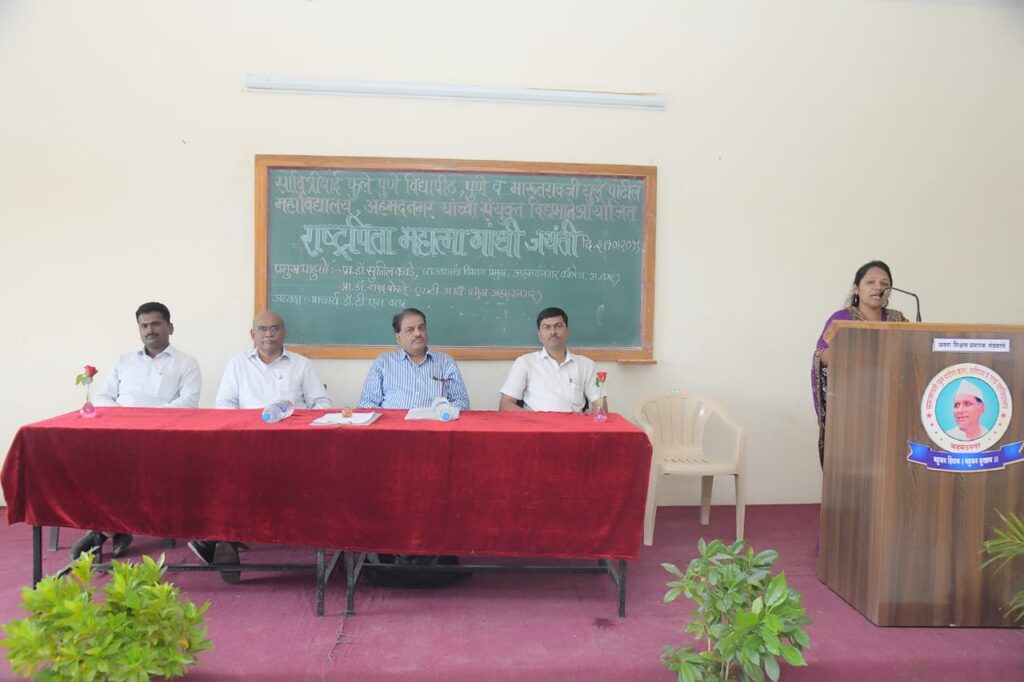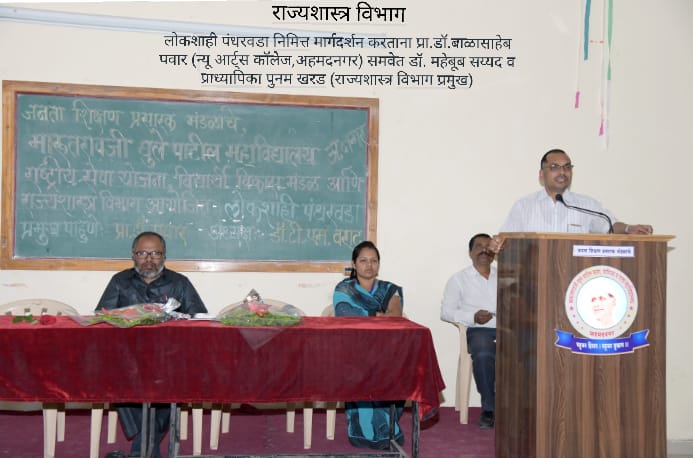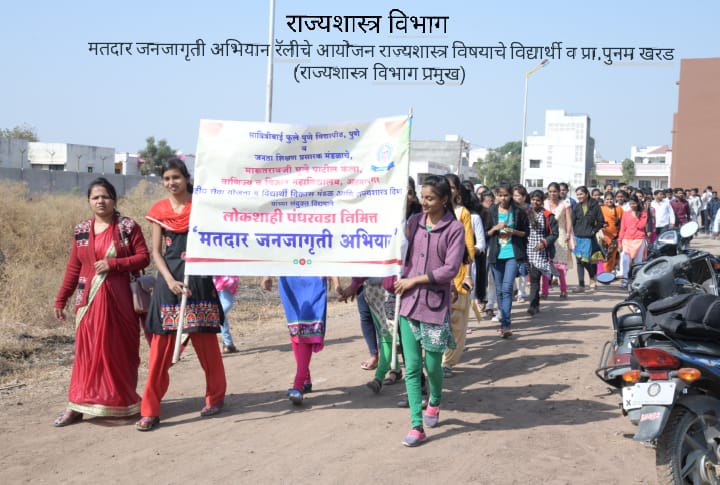 Introduction
In the institution, political science is taught as a general subject at the degree level. In the academic year 2019-20, 72 students in the first year, 41 students in the second year and 22 students in the third year were registered for Political Science. The subject, Political Science aims "to make educated, dutiful and cultured citizens". The department has the tradition of good result every year.
CBCS New Credit Pattern 2019-2020 : 
– According to the new syllabus, the subject, "Introduction to the Indian Constitution" was introduced to the first year. It was taught in two semesters.
Guest Lectures:
The department organized guest lectures of faculties of other institutions for the students.
Alongside guest lectures, the department celebrated "Lokshahi Pandharwada" in the college. The function was inaugurated by Dr. Balasaheb Pawar, Post Graduate Department of Political Science, New Arts, Commerce and Science College, Ahmednagar. In his inaugural speech, he guided the students on the topic, "Today's Democracy and Voters". The department also celebrated the 150th birth anniversary of Mahatma Gandhi on 2nd October 2019. On this occasion, Dr.Sunil Kavade, Head, Department of Political Science, Ahmednagar College, Ahmednagar and coordinator of Mahatma Gandhi Study Center addressed the students on "The Works of Mahatma Gandhi". The event was graced with the august presence of Dr. Sharad Borude. Honorable Principal Dr.T.M.Varat was on the presidential chair while Asst. Prof. Punam Kharad made an introduction of the function. The event was attended by all the students of Department of Political Science.
Lokshahi Pandharwada was summed up with a voter awareness rally to spread awareness about the importance of vote in the society.
The department also took initiative in collecting Disaster Relief Fund for the flood victims in Maharashtra. At that moment, tree plantation was done at Kranti Chowk, Nandanvan Nagar in Ahmednagar.
Research–
Asst. Prof. Punam Kharad is Head of Political Science Department in Marutraoji Ghule Patil College. She has presented 1 research paper entitled "Movement for Empowerment of Democracy in Maharashtra" in the national seminar and the same has been published in seminar proceeding.
She has also presented her research papers in 2 state level seminars and has got them published too.
She hosted the programmes held on Marutravji Ghule Patil birthday anniversary and Chhatrapati Shivaji Maharaj birth anniversary.